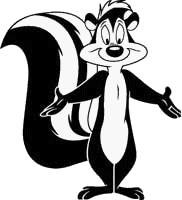 Y'all know the drill. When the story first broke regarding General Stanley McChrystal supposedly "committing an act of insubordination" by trashing President Obama to Rolling Stone magazine, the conventional wisdom was to say that "he should be fired". Well, then, after reading Michael Rulle's excellent article titled, "Has Anyone Actually Read the Rolling Stone Article?", it became apparent to me that A.) most of the general public and the mainstream media had not read the infamous article, and B.) that it is foolish to take anything that the MSM says at face value. In other words, this whole story began to stink as though a skunk had scurried across the backyard.
He made a series of insightful points in his piece. However, It was Michael's final paragraph that should inspire true journalists and bloggers everywhere to do some serious digging of their own:
"Maybe the Afghanistan strategy is wrong; I have no idea and that is not my point. McChrystal is dynamic and charismatic, but does not strike me as a cowboy. Yes, I can see how the article can irritate "real men". But "real men" would pick up the phone and say to the General "chill out, we need you, fix it". The fact that McChrystal took full responsibility for this manufactured "crisis of insubordination" indicates strong character. The crocodile rage (the Left) and tears (the Right) manufactured by the media and the politicians over this article shows incredible weakness by us as a nation. Remember the "strong horse" versus "weak horse" analogy made so infamous by Osama Bin Laden? Well, our weak horses just fired our strong horse.

God help us."
Now, after doing some extensive research, I have come to three big conclusions about this "McChrystal insubordination" story.
The first conclusion is that the MSM is going for General McChrystal's jugular, because they are attempting to do some serious CYA for The One. How does one come to this conclusion, you ask? Well, why don't we take a look at this quite revealing video montage from Newsbusters, and you tell me what you think.
Our word for the day boys and girls is "brilliant". Man, the JournoList strikes again, because those guys all had their talking points down pat. But seriously, listening to those Obama sycophants prattle on, one couldn't help but be reminded of Inigo Montoya from "The Princess Bride" when he said the following–
"You keep using that word. I don't think it means what you think it means".
First of all, if Obama is so "brilliant", why did it take him months to finally send General McChrystal the troops that he requested? It seems that a "brilliant" man would understand that you need soldiers to win a war–not unicorn farts and pixie dust. Second of all, wouldn't a "brilliant" man know that it's probably a good idea to meet with your commander in Afghanistan for more than, say, just 25 minutes on Air Force One? Furthermore, wouldn't a "brilliant" man know that winning the war in Afghanistan is more important than pitching Chicago to the International Olympics Committee? And finally, wouldn't a "brilliant" man command more respect from his commanders and soldiers in the field than Obama does? Just a thought.
Oh, and here's a little more food for thought. Barack Obama didn't even support General Petraeus during the surge or condemn that awful MoveOn.org ad calling him "General Betray Us". However, now, Obama is "brilliant" for hiring George W. Bush's general who is going to be McChrystal on steroids? (Petraeus will ask for even more troops and more time than McChrystal did.) Sorry, but that's a little hard to swallow.
Conclusion 2: What does this story say about its writer and publisher?
Continue reading page: 1 2 3