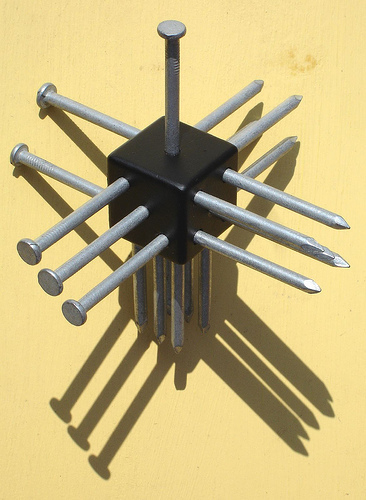 Appearing on Frank Gaffney's show on Secure Freedom Radio earlier today, Washington Post columnist Charles Krauthammer delivered the ultimate smackdown of President Barack Obama.
The conservative columnist proved he understands Obama completely. As I argued yesterday, conservatives are making a tragic mistake by mistaking the man for a pragmatist. He is not, he's a leftist ideologue.
Krauthammer understands that perfectly. He reminded Gaffney that Obama truly reveled in the praise of the world's most feared dictators and the standing ovation they gave him when he spoke to them at the United Nations, where he apologized for every single thing America had ever done.
That's bad, but what's even worse is that, as Krauthammer pointed out, this is a commander-in-chief who refuses to use the term "Islamic terrorism" and who pretends that underwear bomber Abdulmutallab was an "isolated individual." He wasn't. He was a member of Al Qaeda, and all those not blinded by some fancy ideological veil know it.
Sadly, the most powerful man on earth isn't one of them. No, he has his head buried firmly in the Utopian sand. He simply refuses to even entertain the thought of there being a serious problem with Islamic extremists. After all, to an ideological radical progressive, America is the source for all evil in the world. Non-Western terrorists are the "victims" of Western imperialism, not "aggressors" in a war they want.
Another good point Krauthammer made about Obama's political views, is that he's an adherent of "declinism," as all progressives are. This ideology of decline says that the U.S. has peaked and that things can only go down hill from here. China will – somehow logically – become the world's next superpower, while the U.S. will lose most of the power and influence it has today.
Obama clearly believes this as well. This even though China's rise to prominence has been predicted time and again, and the Chinese have never lived up to these (admittedly high) expectations. But facts aren't what matter to an ideologue like Obama. No, only dreams of "hope" and "change" do.
Lastly, this president has an unquestionable faith in the United Nations. The UN, Obama believes, can solve every major crisis in the world. Again facts don't matter. History has proved beyond a shadow of a doubt that while the UN may be a nice debating club, you're mistaken to believe that it can get anything done. Whenever a serious crisis occurs, "the international community" bails out at the last moment and America – together with some loyal allies – is forced to clean up the mess. This is how it has been ever since the UN was founded. Obama's refusal to accept this rather obvious truth, is yet more proof that he's nothing more or less than a leftist ideologue.
I'm happy to see that Krauthammer understands what kind of politician Obama is and what this means for his domestic and for his foreign policy. The more people nail this ideologue down, the better. After all, you can't fight an opponent you don't understand.