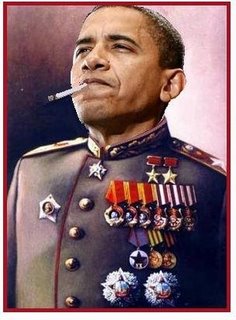 Today, leftist magazine TIME announced the "Person of the Year" 2009. Although I'm sure they took several conservatives into consideration, the title went to…
Federal Reserve Chairman Ben Bernanke.
So what did Bernanke do to deserve this honor? Well, not much, really, except for, you know, prolonging the economic crisis and drastically increasing the size of the federal government.  Or, as TIME's Michael Grunwald put it:
he conjured up trillions of new dollars and blasted them into the economy; engineered massive public rescues of failing private companies; ratcheted down interest rates to zero; lent to mutual funds, hedge funds, foreign banks, investment banks, manufacturers, insurers and other borrowers who had never dreamed of receiving Fed cash; jump-started stalled credit markets in everything from car loans to corporate paper; revolutionized housing finance with a breathtaking shopping spree for mortgage bonds; blew up the Fed's balance sheet to three times its previous size; and generally transformed the staid arena of central banking into a stage for desperate improvisation.
Ain't that something? Bernanke had the "audacity" to not just ignore the Constitution, but to take it into the toilet with him, and for that, our progressive friends of the MSM name him "man of the year."
Imagine how they'd react if Obama would go all-out Stalin on us. They'd probably declare him "Godking of the Century," don't you think?