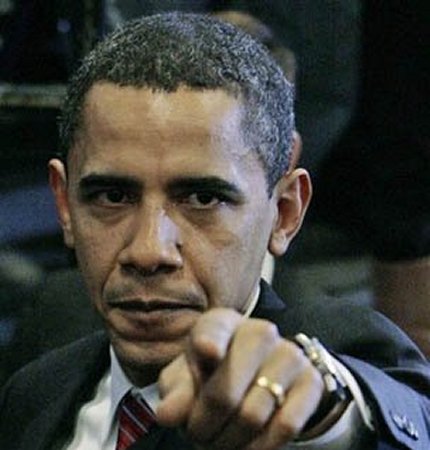 As usual, Fox News host Glenn Beck is proving himself to be one of the few commentators on cable news willing to actually report what happens in Washington, D.C. On his show last Friday, Beck explained whom President Barack Obama relies on to shape his economic policy and what this means. His (and my) conclusion: be afraid, be very afraid.
The president recently hosted a "jobs summit," for which he invited one economic "genius" after another, such as unions the SEIU, New York Times columnist Paul Krugman and other progressive leaders.
Since the alleged goal of the "jobs summit" was to come up with a plan to create more jobs (because unemployment is at a staggering 10%), you'd expect the U.S. Chamber of Commerce, the National Federation of Independent Businesses and the National Association of Manufacturers to be present, wouldn't you? Well, not in Obamaland. Because in this happy progressive reality, businesses are completely irrelevant when it comes to creating jobs. Who needs those nasty capitalists anyway?
If you want to know what Obama truly plans on doing to his country and to its economy, you only have to look at the people the surrounds himself with. What kind of thinkers and organizations influence his economic policy?
Well, as Beck pointed out ironically, not small businesses at least. You know, the businesses that are responsible for 70% to 80% of the jobs in America. It seems to me that these are the people you want to talk with when you want to encourage job and economic growth (or at least recovery). Well, if you're in favor of a free market system, that is. And something tells me that the free market and capitalism aren't exactly on Obama's mind.
"Does the White House want to listen to them at all?" Beck wondered aloud. "No, no! They must be hating somebody or … Well, I don't know who they hate, but those small business people must hate someone."
Chances are that they hate the ones Obama takes advice from. Such as former Clinton Chief of Staff John Podesta and the United Steelworkers' self-proclaimed leader Leo Gerard – who were invited to the jobs summit. Interestingly, both Podesta and Gerard are connected to the Apollo Alliance, one of whose leaders is Jeff Jones. Jeff who? you may ask. Well, Jones is also co-founder of the Weather Underground, the far-left domestic terrorist organization responsible for the deaths of several police officers.
These are the people who'll determine America's economic future. Can there be any doubt that it'll be extremely 'progressive' indeed?