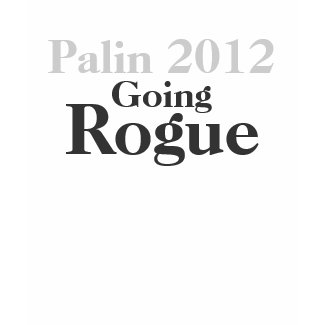 Former Alaska Governor Sarah Palin is much more than a politician: she's a rockstar. Her memoirs, "Going Rogue: An American Life," sold 300,000 copies on the first day of its release. It tops every best seller's list in the country. Her book tour is already an astounding success, with tens of thousands of supporters waiting for her in the freezing cold and / or rain for hours.
Her popularity reminds me of Barack Obama's popularity last year. Millions were inspired by him and supported his candidacy because of the power of his personality and his charisma. The same can be said for Palin now. The enthusiasm she invokes in her supporters is not caused by her political views as much as by her independent, inspiring and charismatic character. And by her folksy behavior, of course.
That being said, her appearances on several talk shows to promote her book, show that she has learned a lot in the last year. Where she was often accused of lacking the knowledge required to be (vice) president and the ability to answer difficult questions without stuttering, Â she is now perfectly comfortable dealing with critical reporters and their questions.
Watch Palin's appearances on "Good Morning America" with Barbara Walters:


And on "The O'Reilly Factor" with Bill O'Reilly:



Palin is a rockstar and a politician – and one with a whole lot of potential, that much is clear.